Weddings/Functions South Coast Western Australia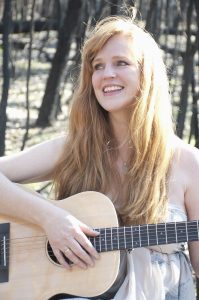 Book Simone for your wedding or special event.
Simone is a professional wedding/special functions singer on the Amazing South Coast of Western Australia.  She is a WAMI award winning singer songwriter based in Albany WA.  She won two categories in the one year (Most Outstanding Regional and Mentally Healthy) after five nominations for the Western Australian Music Industry Song of the Year, a first for a regional artist.  She has released four albums.
Simone specialises in singing songs chosen by a couple as part of their wedding ceremony.  She can also compose original, unique songs, specific to a couple's needs should they require a more personal touch.
Whether it be a beach wedding, winery wedding, forrest wedding or a lavish church wedding, Simone's quality and style creates an ambience all age groups can enjoy, from the younger family members through to grandparents.
As well as her solo work, Simone performs as part of a trio consisting of guitar, vocal harmonies, violin and keyboards, suitable for both ceremonies and receptions.  Sentimental tunes and timeless classics keep spirits high.
Simone's musical talent, versatility and professionalism make her an excellent choice for your special day.
Testimonials
"I have officiated at weddings at which Simone Keane has performed before and after Ceremony. She has a wonderful, gentle presence and her musical talent is well known. I would not hesitate in suggesting Simone. She works closely with the couple to find right music choices that are meaningful to their day. I have also attended Simone's concerts at the Albany Entertainment Centre and several other local performances. Always delightful and we are blessed to have such a talented musician." (Kate Thomas, Registered Celebrant)
"We were truly honoured to have had Simone sing for our wedding day. Her angelic voice was the perfect melodic backdrop for our ceremony and her repertoire of songs made her a perfect choice for our reception that followed. She worked diligently to perform the songs we requested for our ceremony, 'The Wedding Song by Mary MacGregor' and 'Love is all around us by Wet Wet Wet'. Simone's singing was simply amazing. We received so many compliments on the music from our guests. I recommend Simone without hesitation and wish we could do it all over again." (Kylie and Patrick Morrissy)
Email simone@simonekeane.com